Natilla De Pina (Pineapple Custard)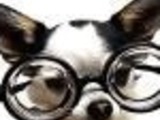 This custard is eaten all over Latin America, but particularly in Cuba and Colombia. Orange juice can be substituted for the pineapple and, either way, it is terrific paired with Pina Asada posted separately.
2 cups whole milk
1⁄2 cup sugar
1⁄4 teaspoon salt
1 cup pineapple juice
1 tablespoon cornstarch
2 egg yolks, lightly beaten
1 teaspoon nutmeg, freshly grated
Directions
Bring the pineapple juice to a boil in a small saucepan and reduce until it measures 1/4 of a cup; once reduced, cool and reserve.
Combine the milk, sugar and salt in a medium saucepan over medium heat and bring up to a simmer, stirring occasionally.
Dissolve the cornstarch into the cooled pineapple juice, whisk to make sure there are no lumps and then whisk into the simmering milk mixture.
Continue to simmer and stir until the mixture begins to thicken, about 10 minutes.
Add some of the milk mixture to the egg yolks, mix and then add the egg yolks to the pot, stirring all the while.
Raise the heat, bring the mixture to a boil, stirring constantly, until the mixture is very thick and puddinglike.
Remove immediately from the heat and pour into a dessert bowl. Refrigerate at least four hours or overnight.
Dust with nutmeg before serving.
Most Helpful
Nice, easy and subtle pudding.
Simply wonderful! I made this as one serving and used half-and-half in lieu of whole milk. The directions are precise and easy to follow. The custard is smooth and creamy with no lumps using a wire wisk for the entire preparation. This dessert thickens up after adding the cornstarch/juice mixture and also continues to set up nicely during refrigeration. I paired it with leftover topping from Recipe #297527. This dessert is so smooth and creamy and it has wonderful flavor that melts in your mouth and has you begging for more... I now wish I made the whole batch. Thanks for posting Chef Kate, This is a definite must try recipe! :)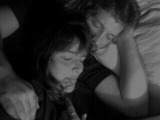 Made one batch and then added another so it didn't thicken the way it should but the flavor is great. Will definitely try it again...highly recommended.