Napoleon's Hat Cookies (Napoleonshatte)

These cookies are a stable at any Danish baker's shop. We always make these as part of our Christmas cookie selection. They are small and yummy. If you can you should weigh the ingredients instead of using cups, as the original recipe is measured by weight. Prep time does not include 30 min for cooling of the dough. When buying the marzipan try to look for Danish 'Odense' marzipan in your baking isle. Marzipan from other countries, such as Germany, tend to be sweeter than the ones from Denmark. The marzipan makes the difference in this cookie and adds to the wow factor. You can also make 20 larger hats instead of 40 mini
Directions
Mix together flour and shifted icing sugar.
Cut the butter in small pices and cut it into the flour/sugar mix until the texture is coarse.
Add the egg yolk and water and quickly work the dough together.
Place the dough in the fridge for at least 30 minute.
Roll the marzipan into 40 small balls, set aside.
Heat oven to 400°F.
Roll out the cold dough on a workspace dusted with flour until the dough is very thin (0.1 inch). It should be as thin as possible without breaking.
Use a cup or round cookie cutter with 2 inch diameter and cut out 40 round cookies. Gather and roll out cookie dough repeatedly as you go along to use up all dough.
Place one marzipan roll in the middle of each round cookie.
Gather the round cookie dough with three fingers and press around the marzipan ball; the form of the cookie should now look like Napoleon's hat (3 flaps sticking out).
Place the 'hats' on baking sheets lined with parchment paper and bake for 8 min until sligtly golden.
Let cool.
Melt chocolate over a double boiler and dip the three flaps of the hat in the chocolate.
Cool and enjoy!
Reviews
Most Helpful
Like Dreamer, I too had difficulties shaping these cookies and having them hold the shape and the filling during baking. The flavor is lovely---perhaps practice will make perfect.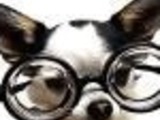 These little cookies are delicious and quite quick to make. That being said, I did have a problem with the marzipan leaking out of about 1/2 of the cookies. I baked them in two batches and with the 2nd batch I was extra careful to make sure the dough was sealed but some of the cookies still leaked. I'm not sure what I did wrong. Probably I need to practice. The marzipan that oozed out of the cookies became crispy and delicious, too. Made for Sweet Traditions Tag. A post script to my review: DH wants me to make these again. He loved them so I'll definitely get a chance to practice.