Demandy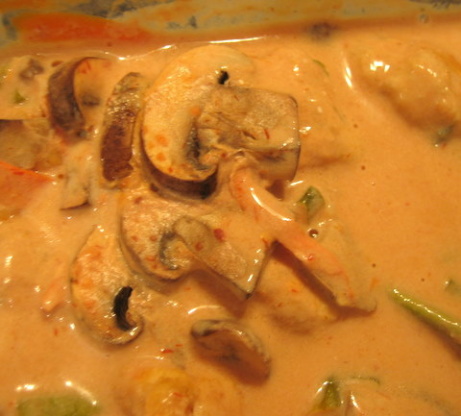 Oh my! This is my favorite recipe ever! I sometimes triple the recipe just so I have lots of leftovers because it heats up well. It's so delicious! I got it from one of those old mailings that used to belong my mother-in-law, but she never made it. Too bad because my husband loves it... and I get all the credit for it! It had chopped green onions in the recipe but I HATE onions so I took them out... I forgot to list them for everyone else who likes them! Also, I recommend white COOKING wine because real white wine comes through too strong in my opinion. And just a note: If you don't follow my recipe and you don't like the way it comes out, don't give ME a bad review. You should have cooked it the way I make it.

This made a great quick dinner tonight thank you. I don't like "boiled" mushrooms, so fried mine in the oil (then removed them to a plate) before frying the chicken. I increased the salt to 1 tsp in this dish and that was good as we like salt. It's a simple recipe which works well, but we all thought onion, bacon, prosciutto or green onions would be good in it too if you had them laying around. We ate it over rice, but thought it would be just as good over pasta or mashed potatoes. I will be making this again soon.
Wash chicken.
Pat dry.
In bowl, combine the flour, oregano, garlic, paprika, salt and pepper.
Place chicken in bowl and mix to coat chicken. This will help thicken the sauce.
In large skillet, heat the oil.
Brown the chicken. (I throw the remainder of the flour mixture in with the chicken in the pan so that it will thicken the sauce enough.).
Don't cook too well as it will finish cooking in oven.
Arrange chicken in 9-by-13 inch baking dish.
Sprinkle with mushrooms.
In separate bowl, mix together the sour cream and tomato paste.
Add wine and mix until mixture is liquidy (I find a hand beater, on low, works well for this).
Add salt and pepper to taste.
Pour mixture over the chicken.
Bake, covered, at 350-F for 30 to 35 minutes or until chicken is done.
Remove cover and cook an additional 5 minutes. Let stand for 5 minutes for sauce to thicken.
Serve over rice.