Nantucket Bleu Spinach Salad
Sherri35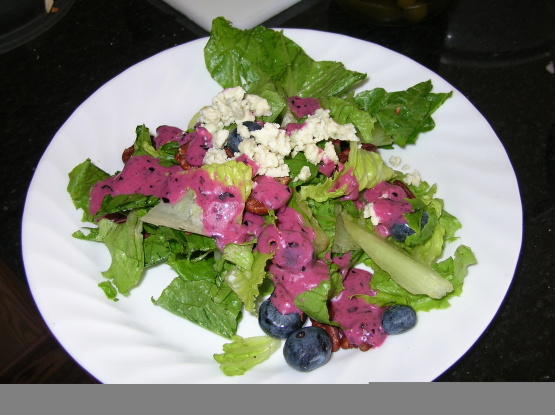 This is a wonderful salad--I get asked for the recipe every time I serve it! It's from the Redwood Grill in Houston, Tx. and has become their signature dish. I also think it would be terrific with raspberries substituted for the blueberries!

I tried this and everybody loved it! I didnt have raspberry vinegar so I used balsamic and I did add a little cream to the dressing. MMMMM good thank you Leslie in Texas your awesome.
For vinaigrette: Combine shallot, blueberries, salt, sugar, vinegar, and oil in electric blender container; blend until smooth.
For salad: In large bowl combine spinach, blueberries, cheese, and pecans.
Toss with generous amount of vinaigrette and serve.