Diana 2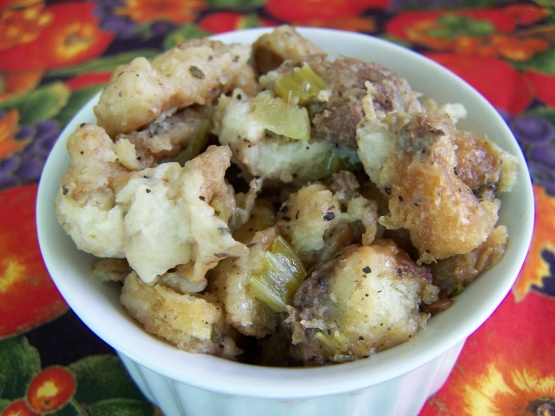 I got this from my sister-in-law and it is simple but nicely seasoned. Makes 3 quarts (enough for a 12lb turkey).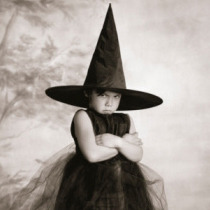 I've never made dressing with bread cubes before, so this was new for me. It was very easy to make and we did enjoy the flavour. I used 'freeze-dried' poultry seasoning, and found it wasn't as strong as the regular 'ground' version, so the flavour could have been a little stronger. Next time I'll used 'ground', or increase the 'freeze-dried' seasoning. I did add the celery to the onion mixture before adding the bread, but that was the only thing I did differently. I'll certainly be making this again for the Christmas bird. Many thanks Alvina. Made for Fall PAC 2011.
Melt the butter in a large, heavy skillet. Add the onion and cook until yellow. Stir in as many breadcrumbs as fit and heat.
Transfer to a large, deep bowl and add celery, seasoning and the rest of the bread. Mix well. If too dry, add enough broth or water to moisten (don't make it soggy!).