Nana's Red Velvet Cake Icing
Olive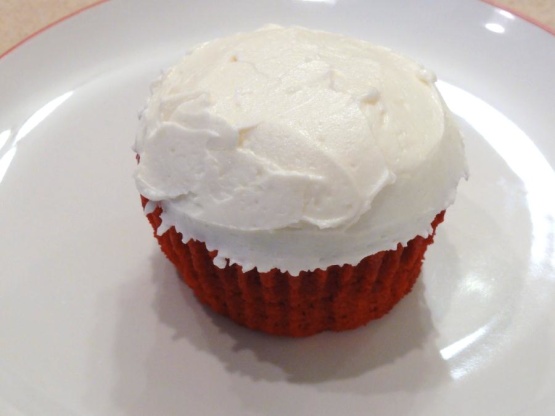 My mother in law gave me this recipe. She has been making it for 40 years! I use it for all of my cakes, I can't stand regular icing. This icing is not too sweet or buttery. This icing does best if cake is kept in the fridge.

I used this icing on a packaged Red Velvet cake mix and it turned it into something special! Wanted to make a cake but didn't have any frosting in a can so I made this and I'm glad I did! I may never return to canned frosting again! :)
Mix the flour and milk in a small saucepan.
Over medium heat bring to a slow boil while stirring constantly (use a wisk).
Boil until thick, remove from heat, place pan in refrigerator.
While boiled mixture is cooling, using mixer cream together butter, powdered sugar and vanilla extract.
When boiled mixture is completely cool add to butter mixture and beat until very fluffy and thick.