Nana's Chocolate Cherry Cake
Chef Dee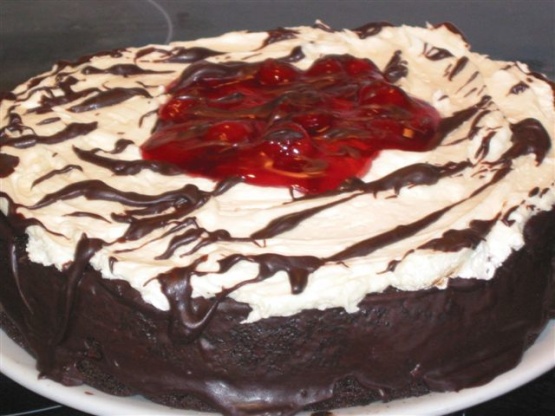 This was one of my Nana's signature cakes...We all loved cherry cordials and received them for Christmas quite a few times! This cake was my Nana's way of giving us that same simple pleasure, but in a more healthy (???) way! YUM-O!!!

This made a great cake I made it for my wife for mothers day and everyone loved it
Mix cake mix, eggs and flavorings until well-blended. (I use a hand mixer and mix for at least 2 minutes.).
Fold in cherry pie filling (gently).
Spread batter into a 8" x 12" pan that has been greased and floured.
Bake at 350 degrees until done. (40-50 minutes, according to the cake mix package.).
Frost with dark chocolate frosting.