Nanaimo Bars (With 6 Variations)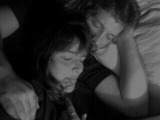 These no-bake, three layered snack bars start with a crumb base, followed by a layer of light custard buttercream, then topped with a shimmering layer of chocolate. Nanaimo Bars are one of Canada's favorite confections, named after the beautiful city of Nanaimo, B.C. It all began when Mabel Jenkins, a Nanaimo housewife entered the recipe in a magazine contest back in the 1950's. She won the contest with these tasty treats even made the town famous for them. There are six variations of filling here at the bottom of this recipe. Buddha got this recipe from a co-worker named Kindalee.
Directions
BASE: Melt butter in heavy saucepan. Stir in sugar and cocoa until smooth. Whisk egg with vanilla and stir into butter mixture. Remove from heat.
Stir in crumbs, coconut and nuts. Press evenly over bottom of greased 9" square pan. Chill until set, at least 20 minute.
FILLING: Beat butter with wooden spoon until light. Beat in custard powder and milk.Gradually beat in sugar. Spread over chilled base and let set in fridge.
TOPPING: Melt together chocolate and butter; stir until smooth. Spread in even layer over chilled filling.
Store in fridge until chocolate topping begins to harden. Score topping into 16 small bars (bites). Cut before totally solid, use a hot knife, wiping clean between cuts. Store in fridge or freeze for up to 2 months.
FILLING VARIATIONS:.
PEANUT BUTTER FILLING.-- 2 Tbsp Custard powder, 1/4 cup Milk, 2 Tbsp Butter; softened, 1/2 cup smooth peanut butter 2 cups confectioners sugar -sifted.
MINT FILLING -- 1/3 cup butter, 3 Tbsp custard powder, Bird's brand (or substitute jello pudding powder), 1/4 cup milk, 3 cups icing sugar, 1 teaspoons peppermint flavoring, 1-2 drops green food coloring as desired.
CAPPUCCINO FILLING -- 2 Tbsp milk, 3 Tbsp unsalted butter, 2 tsp instant coffee or espresso powder, 1/2 tsp vanilla, 2 cups confectioners sugar.
GRAND MARNIER FILLING -- 2 cups Icing Sugar, 1/4 cup Butter; softened, 1/4 cup Grand Marnier or orange -liqueur, 1 Tbsp Orange rind; coarsely grated.
BAILEY'S IRISH CREAM FILLING -- 1/3 cup butter, 3 Tbsp custard powder, Bird's brand (or substitute vanilla jello pudding powder), 1/4 cup Bailey's Irish Cream, 2-3 cups icing sugar.
CHERRY FILLING -- 1/4 cup Butter; softened, 1 tablespoons Cherry juice, 2 cups Icing sugar, 1/3 cup chopped Maraschino cherries, 1-2 drops of red food coloring.
Reviews
Most Helpful
I made these for my first attempt at Nanaimo Bars and they were a great success!!! I made a slight change in the base by using chocolate crumbs, almonds and cashews instead. It was delicious!
WOW, these were worth calculating WW points! My solution is to cut into 1"x1" squares. I made the Bailey's Irish Cream variation, only I used Bailey's with a Hint of Mint Chocolate. Divine. I will make several variations for a Memorial Day cookout. Made for Please Review My Recipe tag game.

Made for snack night for the neighbor, and us tonight for our poker night. I did end up with 16, and wish I had made more of these. Absolutely loved the filling, as in the future I will have to try one of the other variations listed. Though they might have been a little rich, we sure weren't complaining with these nice snacks. Made for PRMR tag.