Nana Weesies Berry Grunt Cake
David04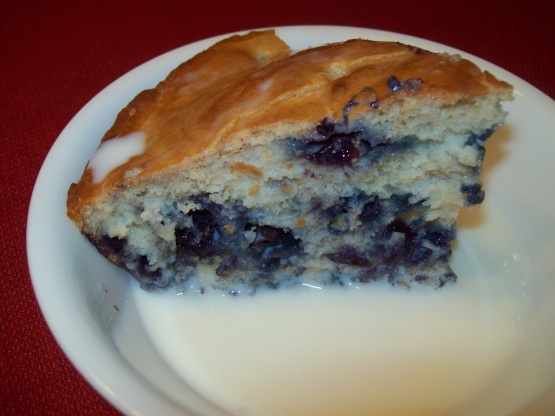 This was a childhood favorite that my mother used to make. We would eat it in a bowl with milk and sugar.
Preheat oven 325°F
Mix all ingredients together except for the berries.
Fold Berries into the mixture.
Bake for 30 minute. (Insert toothpick, it should come out clean)
Best served when topped with milk and sugar.