karen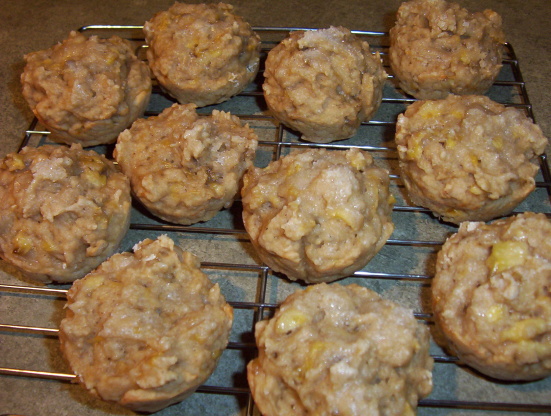 This is a recipe from on line and tweeked by a couple in Whitianga, New Zealand.

These were yummy! I doubled the cinnamon and took out the nutmeg, while adding a splash of vanilla. I used a little bit more brown sugar and a little more condensed milk, and these were very healthy, and very tasty.
Combine all ingredients till just mixed. Do not overmix.
Scoop a heaping spoonfuls into greased muffin tins top each with a bit of sugar and bake at 350 (200 Celsius) for 20-25 minutes, until muffins begin to brown on top. Serve warm with butter. Makes 1 dozen.