Nalesniki - Polish Crepes With Apple Filling
Prep 15 mins
Cook 40 mins

Nalenski are very traditional thin pancakes in Poland and come with a huge variety of fillings (and toppings). This recipe is for crepes filled with fresh apple. Posted for ZWT 4.
Directions
Make the filling to start off with:.
Cook apples with sugar, cinnamon and lemon juice. Mash apples slightly until it resembles course applesauce. Set aside & allow to cool.
For the crepes:.
Beat eggs. Mix sugar, salt and flour well together and stir quickly into the eggs. Add milk and beat hard. Have ready one or more heavy six inch crepe pans, lightly buttered and well heated.
Pour just enough batter into each to cover the bottom of the pan when it is tilted and swirled.
Shake the crepes over the fire until they are slightly browned on the bottom and firm to the touch on top. Do not turn. Put them aside to cool. This may be done several hours before serving.
Fill crepes and roll up. Place on buttered baking dish and brush well with melted butter.
Mix sugar with bread crumbs and butter and sprinkle over top. Bake in 350 degree F oven for 20 minutes.
Most Helpful
I loved them, DH thought the crepe needed more sugar in it. What a great dessert or breakfast. Thank you for the great recipe. Made for ZWT4 by CHIC CHEFS

MADE FOR ZWT4. Very, very nice! Apple-filled crepes can't be anything but good! I do think the recipe can be slightly improved. A little melted butter in the crepe mixture helps a lot with the texture. I also added vanilla and more cinnamon to the filling, and I added cinnamon to the topping, but that's personal taste. I used yellow sugar for the topping, which is not available in the US. It's merely a good-looking granulated sugar for baked goods. I have only a 7" nonstick crepe pan, and I got 7 thin crepes exactly. One point which could possibly be edited into this recipe is that the batter should stand at least 30 minutes before use: I found that mine needed to thicken as it was too thin to use immediately. The filling was enough for the 7 crepes. All in all, very delicious! Thanks!!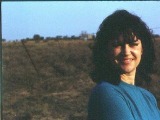 Quite nice crepes...really liked the crunchy topping but it was a bit too much. Would half the topping and double the filling next time. YUM! Made for ZWT4.