I just love this! I do not like gin so this is MY perfect martini! Vodka and olives! yum! Shaken NOT stirred just like England's James Bond prefers!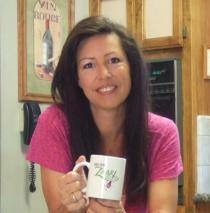 Grey Goose and Garlic Stuffed olives.... YUM! It did the trick. Thanks for reminding me how wonderful a simple martini "Naked" Martini can be. (Made for Bevy Tag 08) Cheers ~V
Combine liquid ingredients with crushed ice in a cocktail shaker and shake well.
Strain into a chilled martini glass.
Garnish with olive.