We love avocados in my family. This is called naked guacamole because the flavor of the avocado itself is highlighted along with a bit of crunch from the onion, tomato, salt, lime and cilantro. The texture should be chunky- please don't use a blender or processor. Although it may be tempting to add other things- simple is best (oh OK. . . add some garlic if you like ;) ) From Cooking from the Edge.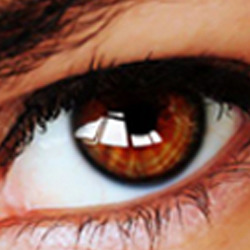 I've made this twice during the month of May for Cilantro, Herb of the Month! I love chunky guac ~ I used 4 avocados, Vidalia onion, and a little garlic salt ~
Remove the seed and peel from the avocados and place in a bowl or molcajete.
Sprinkle with the salt and lime juice and crush with a fork, potato masher, or tejolote.
When the consistency is that of a chunky puree, stir in the tomato, onion, and cilantro.
Taste for seasoning.
If the guacamole is to be eaten with tostadas as a snack, it should be more highly seasoned.
Served alongside carnitas or carne asada, a little less seasoned so that it balances the other flavors.