Parsley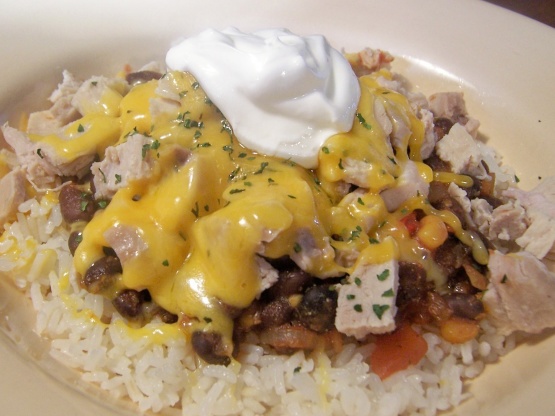 Yep, naked! This is so easy it is sinful. Most of us have these ingredients on hand. So whip out those prepared thingies and create! From Razzledazzle Recipe newsletter.
Excellent recipe,and I added it to my instant fixes recipe book,thank you for posting.
Divide rice equally among four bowls.
Top with layers of beans, chicken, salsa and cheese.
Cover with plastic wrap and microwave for 1 to 2 minutes.
Serve with guacamole and corn chips.