CoffeeB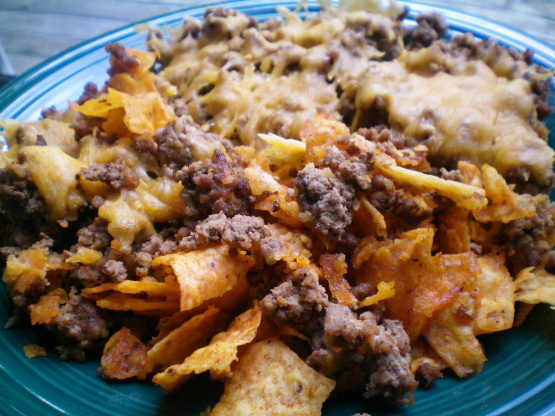 It doesn't get much easier then this. My son plays in a band and they practice at our house a lot. This is a favorite of the boys and of mine because it is so easy to make.
Cook hamburger until no longer pink. Add taco seasoning and water and cook about 5 minutes or until most of the water has evaporated.
Spray 9x13 pan with PAM. Put a layer of Doritos on bottom of pan (I don't use a whole bag). Smash down a bit but don't crumble them. Add taco meat to top of Doritos and top with cheese.
Heat in an oven for about 10 minutes or until cheese has melted.