BB2011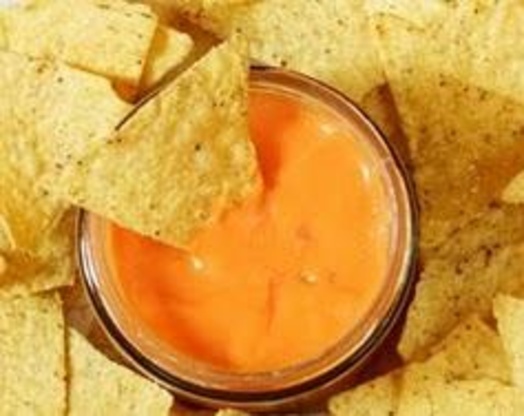 This vegan replacement for nacho cheese will be a hit the next time you need a snack or are having a party.It's from the Teen's Vegetarian Cookbook. You can use lemon juice or Dijon mustard if you don't like nutritional yeast.

I just wanted to say that my Mother always told me if you don't have anything nice to say, don't say anything at all. Your first reviewer was pretty harsh. I have never tasted tofu, but if I make your recipe and don't care for it, I will not leave such a negative review.
Mix water and cornstarch.
In a blender, puree tofu, salsa, salt, turmeric, and water-cornstarch mixture. Add nutritional yeast.
Heat oil in a skillet and make bottom of pan is coated. Pour in tofu mixture and spread to cover pan.
Cook tofu mixture on low heat for about 5 minutes, without stirring.
Use a wooden spoon or spatula to mix up the tofu, stirring to get a creamy consistency.
Pour/scrape sauce into a bowl and serve with any combination of chips, beans, lettuce, and/or tomato.