Nacho Cheese Dip With Beer
Calee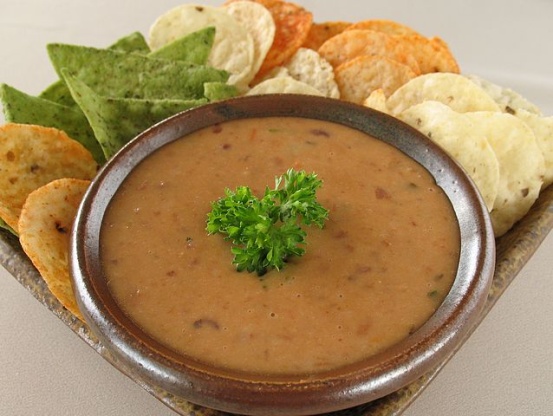 I tried this last Christmas and it was a real hit. The men in particular really raved about it - maybe it was the beer?

way too runny and not very servable...will not make again
Combine beer, cumin, dried oregano and garlic powder in heavy medium sauce-pan. Bring to simmer. Add beans and salsa; stir until heated through.
Add Velveeta cheese; stir until cheese melts, about 3 minutes. Stir in cilantro. Transfer to bowl. Serve warm with tortilla chips.