Mysterious Orange Red Chili Sauce
A lovely brick-red chili sauce that tastes good on everything (chicken, beef, turkey, sandwiches made with the above and probably vanilla ice cream). It's fast and easy to make, it's highly adaptable and uses everyday ingredients. I made this one day after marinating a flank steak in a mixture of orange juice and cumin. I poured the marinade into a saucepan and reduced it, and decided to add chili powder for kick. Half a dozen batches later, and I think I have a recipe down. You have to be sure that the sauce is brick red and a bit syrupy. To test this, take a cold spoon and dip it into the sauce. If it drips quickly, it's not ready yet. Feel free to expand the recipe and add other things- this is a speedy recipe that can be made while something else is cooking.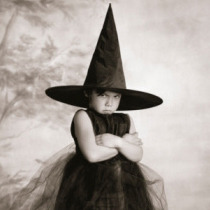 Sorry to say, this just wasn't for us. I guess when I saw your recipe, I was thinking it would be something like a Thai Sweet Chili Sauce, but of course it isn't. It did cook down to a very thick, dark sauce. Very easy to make and came together quickly too. Thanks anyway for sharing your creation with us. Made for Spring PAC 2009.
2

tablespoons vegetable oil

2

tablespoons chili powder (not cayenne- you will be sorry)

2

cups orange juice

1

dash cumin (optional)

1

teaspoon honey (optional)

2

tablespoons lime juice (optional)

1

ounce dark chocolate, finely chopped (optional)
In a small saucepan, heat the oil on medium-high heat until shimmering. Put the chili powder into the oil, and stir into a smooth paste. Allow the mixture to form bubbles around the edges.
Pour in the orange juice, and stir to combine. Add cumin, honey, or lime, if using, and boil, covered, for 5 minutes.
Uncover saucepan and boil until the sauce changes from burnt orange, to red-orange, to brick red. The sauce should be reduced by half. This will take 10 minutes or so.
Turn heat to low. If using chocolate, stir in while still hot but not bubbling.
Serve or refrigerate.