My Version of Mexican Rice
VickyJ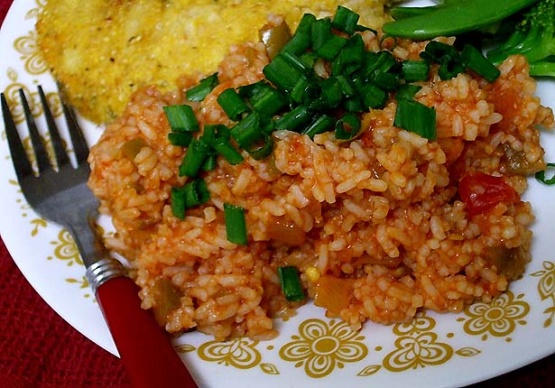 I wanted something simple to accompany a Mexican dinner I was having and adapted a recipe my brother gave me for his Mexican Rice.
Mix the ingredients in a sauce pan and bring to a simmer until the rice is cooked.
I usually sprinkle the rice with green onions to dress the dish up.