My Uncle's Soy Sauce Salad Dressing
Suzie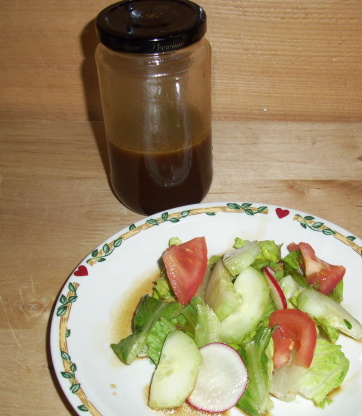 Very similar to a Chinese chicken salad dressing with the added ingredient of soy sauce. I love this dressing and it goes well with a green salad with chopped tomatoes and sliced cucumbers.

This is simply delicious. I paired it with a delicious Asian chopped salad. MMMMM.....so good! Thanks for posting.
combine all ingredients and serve with salad.