3 Reviews
Maybe it's because it was so cold outside, but this soup was wonderful! I used my homemade stock and went a little easy on the lime. The fish sauce and the lime give the soup a little tang and freshness. Like Susie, I think a little lemongrass might be a great addition.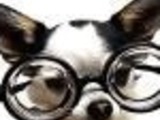 This is quite easy to prepare and delicious. I made a few changes - added some sliced cod that I wanted to use up, used Chinese spinach and shitake mushrooms. I feel that the only missing ingredient is lemongrass. Next time I make this, I will definitely add some bruised lemongrass. Thanks for the yummy recipe.

I loved how quick & easy this soup was to make. I will definitely put it into my menu rotation for nights I really don't want to cook. For such a simple recipe it was full of flavor and well seasoned. I loved how each flavor had a chance to sing and contribute to the whole. I did stir in some cooked pad thai noodles at the end of the cooking time to give it a little more substance for an evening meal. Topping the soup with fresh basil and lime….yum. Definitely just heat the spinach until warm, going past that will result in yucky looking spinach, as I found in heating the leftovers for lonch the next day.

'my Thai' Chicken Soup