My Super Simple Spaghetti Sauce
mrsmcms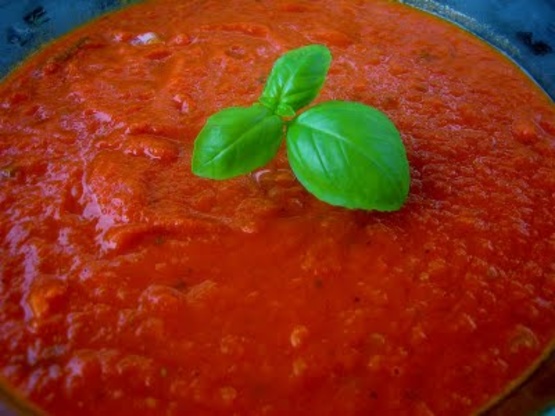 I needed some sauce and quick! I am not a fan of the jarred stuff...plus I didn't want to go to the store. This is a rendition of my favorite sauce My Very Best Spaghetti Sauce, just made simple and it doesn't have to cook all day.

Top Review by ARH95
Promised the kids spaghetti last night but didn't know we had no jarred sauce. Googled EASY spaghetti sauce recipe and was delighted to find this. I threw together some meatballs (ground beef, chopped onion, egg, breadcrumbs, etc.) on the side, added a tiny bit of red balsamic vinegar and Wow! I loved it. My 15 year old asked for a little less HOT next time but I really liked it just the way it was. Thank you!
Throw it all in a sauce pan, stir, simmer, cover and continue to simmer for 20-30 minutes.
Season again to taste.
**we like a spicy sweet sauce -- so please adjust the sugar and crushed red to your liking**.
Enjoy!