Chemaine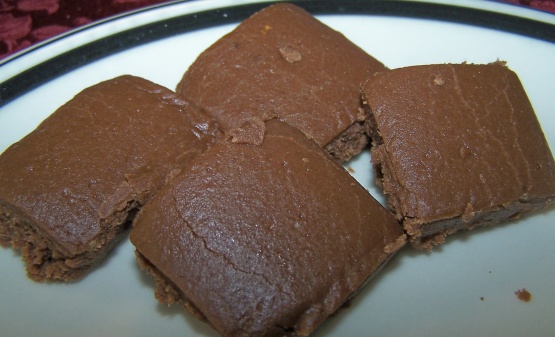 The secret to the Fudge being smooth is taking it off the heat at just the right time. If you do this right you will not taste the sugar crystals.
Combine first five ingredients in VERY LARGE Pan, stir over low heat until blended.
Bring to boil over moderate heat, being careful not to mistake escaping air bubbles for boiling.
Boil slowly, stirring constantly for 5 minutes (to soft boil stage).
Remove from heat; stir in chocolate and vanilla until chocolate is melted.
Pour into 2 buttered 9x9 inch pans and cool.