gertc96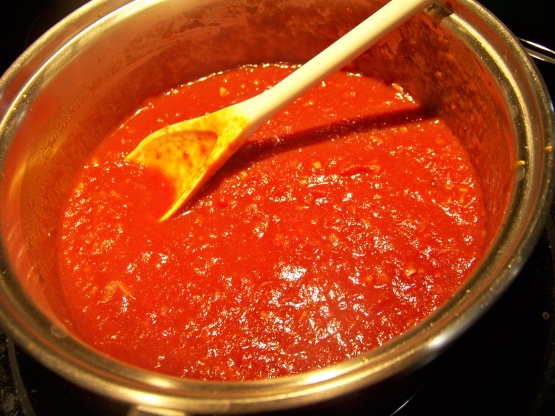 Very easy to make. Keeps for a long time. You can adjust the level of heat by adjusting the cayenne and red pepper flakes

This was a really good BBQ Sauce. I fixed it, then we ate it over some pork ribs. It was a bit spicy for us evn though I only used 1/2 tsp of the cayenne. Next time, I'll cut the red pepper flakes down to 1/2 tsp as well. I think I'll also add a bit more liquid smoke. Thanks again for sharing. This will be a new favorite around our house.
Stir all ingredients together in a saucepan.
Bring to a simmer over medium heat.
Simmer for half an hour, stirring frequently to avoid sticking.
Store in an airtight container (mason jar) and refrigerate.