My Secret Shrimp Sauce Recipe
Calee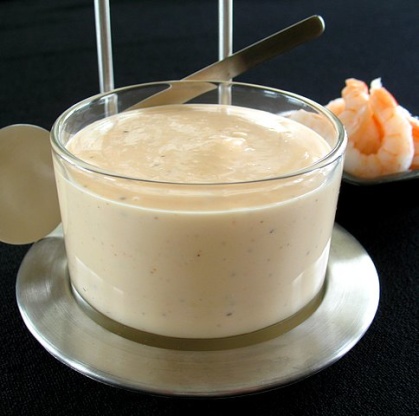 Ok! here is my secret recipe for shrimp sauce. I have had many request for it. This recipe is not only good for shrimp or other seafoods but is also good for most anything your heart desires. Some examples are... fried rice,a salad dressing for salads,egg rolls, raw vegetables and just plain old chips. Keep chilled up to 2weeks, best flavor is the next day after making. My family loves it on everything. Hope you enjoy it as much as we do!

This is awesome and sooo easy to make!! I made the mistake of using Miracle Whip the first time I made this to reduce the fat a little bit.....nowhere close to the right taste. Only real mayo from now on.
In a blender or food processor, add all the ingredients.
Blend until smooth.
Store in a glass jar with lid.
Chill for a hour or overnight before serving.
Keep in refrigerator up to 2 weeks.
NOTE: If you want it to be alittle more of a hotter taste, add alittle more Tabasco sauce and another dash of white pepper.