Annacia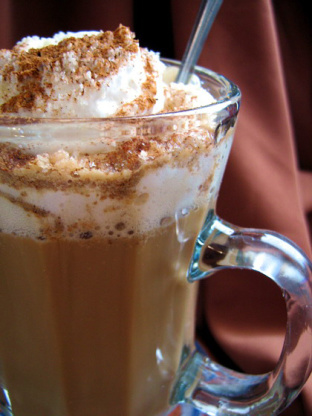 This is my version of Plantation Coffee. I hope that you will enjoy this lovely coffee.

This was a really smooth coffee drink. I enjoyed it very much, Baby Kato. All the flavors blended to create a great cup of coffee. I don't usually include sugar or other sweeteners in my coffee, but I did include the brown sugar when I made this drink, and it turned out great. It's a warming drink that really satisfies. Yum! Made for 2014 Culinary Quest (U.S. Southern Cooking).
To the bottom of your glass add the rum, grand marnier, creme de cacao, butter, sugar, cream and hot coffee.
Stir 1 minute to ensure that everything is well blended.
Next add the whipped cream, sprinkle with orange rind, ground almonds and cinnamon.
Sit in a comfy chair, put on some music, close your eyes and enjoy.