AlainaF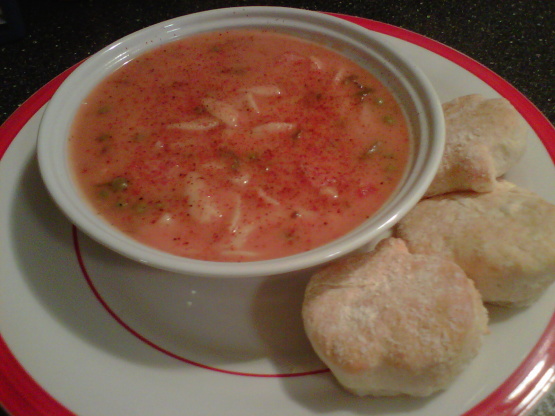 I came up with this one night, when really hungry and craving something with cream of mushroom soup in it...made this huge pot of soup, took it to work, and some of my co-workers said this soup helped them feel better (was during cold and flu season). You can adjust the spiciness in this soup, though the spicier the better at clearing sinuses.
In a large stock pot set over medium heat, add tomato and cream soups, along with 3-4 cans of water, and mix well with a wire whisk to get all the lumps out.
Add tomatoes, green beans, corn, peas and carrots, and egg noodles, mix well.
Add corned beef and chicken, then all the seasonings and mix.
Let cook until it reaches a boil, then reduce heat down to a simmer, and simmer covered for 1-2 hours.
Adjust seasonings to taste.
Add cheese last as a garnish and serve.