(My Own Lazy Day Recipe) Chicken Noodle Soup
rlbarry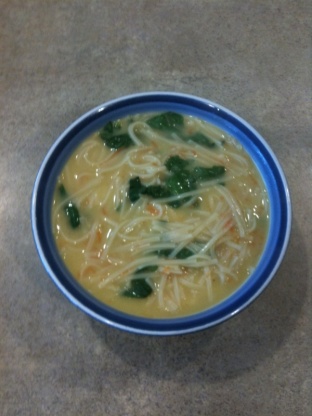 I made this up one day when I wanted some old-fashioned tasting chicken soup without all the bother and I love it.

My family and I really enjoyed this soup. The condensed soup made the broth have a little more body to it. Very good!
Grate carrot and cook with chicken in chicken broth and 4 cups water.
Cook chicken about 10 minutes then add noodles and cook till done.
Add cream of chicken soup and cook about 5 minutes longer.
Mmm mmm good.