My Own Best BBQ'ed Meatloaf!
Derf2440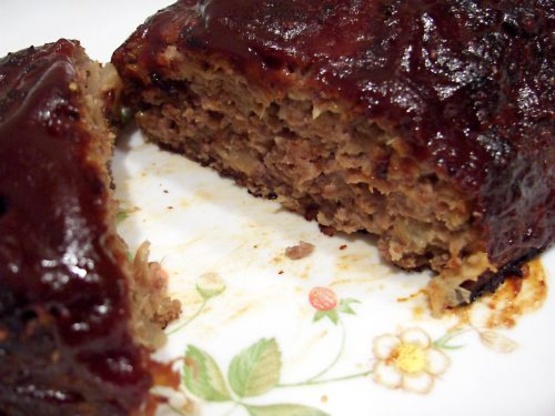 I haaaaaaated meatloaf til only just a couple of years ago, came up with this...now I actually CRAVE it!

Top Review by Beansy
Great recipe but then we love all your recipes!! Thank you.
Preheat oven to 350º.
Mix beef, stuffing mix, broth, eggs, pineapple and ½ cup bbq sauce.
Shape into loaf, place on greased or foil-lined baking sheet.
or shallow baking dish.
Sprinkle top with coarse ground pepper.
Bake for about 1 1/2 hours or til no longer pink in center.
Coat loaf with ½ cup bbq sauce and ½ cup ketchup mixed well, during last 5 minutes of baking time.
Let rest 5-10 minutes before slicing.