Sara 76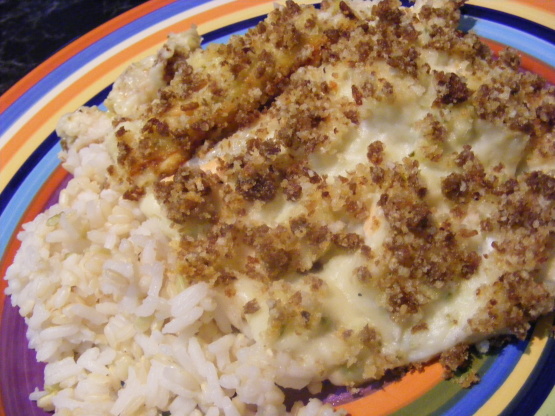 This recipe came printed on the bottom of an ovenproof dish my mum had given to her about forty years ago. It became a family favourite, especially for parties so I usually double the quantity when I make it. As it is usually served with several other dishes I guessed at how many serves it makes.

I loved this! I am a big fan of salmon mornay, and this has to be the best I've ever had! have already made it twice, just forgot to review it. Thanks heaps for sharing it! *********************************************** I just made this again for Good Friday, but instead of using canned salmon, I used some leftover cooked fish from a BBQ earlier in the week. I doubled the recipe, using a little over 500g of a combination of trevalla, flounder, and atlantic salmon. it is truly delicious! I just wish i was allowed to give another 5 stars!
Melt butter, add flour, salt and pepper and cook approximately 1 minute.
Add milk and stir constantly until it boils and thickens, add other ingredients, other than breadcrumbs and melted butter.
Pour into casserole dish and top with buttered breadcrumbs (breadcrumbs mixed with melted butter).
Place in moderate oven 180 deg C (350 deg F) until mornay is heated through and breadcrumbs are golden brown, approximately 25mins.
Serve with rice.