gailanng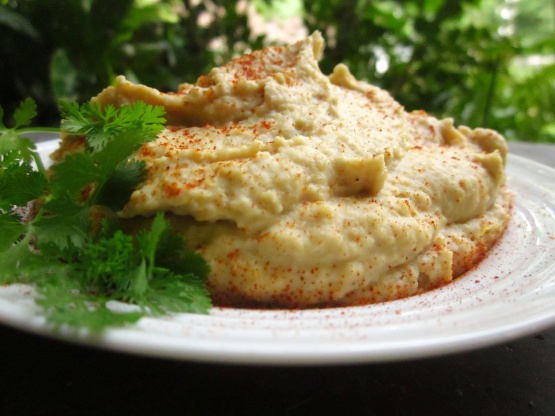 Pronounced Choo-moose, and not hum-miss! This is the easiest, yummiest hummous you will try outside the Middle East.

Great hummus! I added about 1/2 cup of Greek yogurt to thin the texture a bit, but otherwise followed the recipe faithfully. Great flavor--we all loved it1
Food process all and garnish with any of the above.