My Lightly Spiced Black Beans
flower7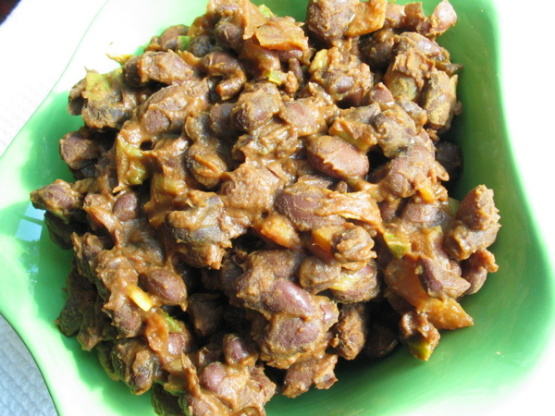 I liked the idea of these more than the final product. I followed the recipe exactly but found they were too bitter (from the cocoa) without any balance. After I added a sprinkle of sugar and a splash of vinegar I found them much more palatable. They were certainly very easy though. Thanks for the recipe!
Heat vegetable broth in large pan on medium-high until it starts bubbling. Add the spices and leave for 2 minutes.
Add the chopped onion and leave for 7 minutes.
Turn heat down to low and add the beans. Stir gently until everything is heated through.
Sprinkle cocoa on top and leave for five minutes, then stir it inches.