My Hot Spinach and Artichoke Dip
Kim127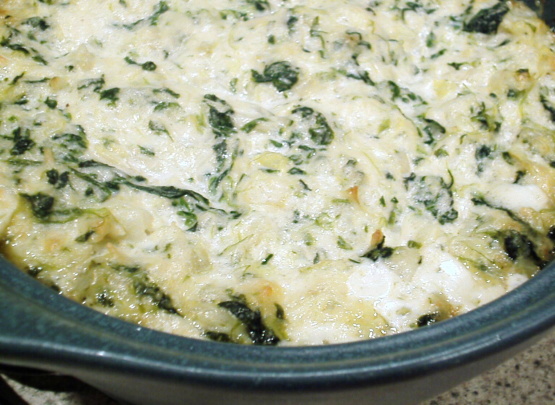 This is my take on the restaurant style dip. I have stuffed chicken with this. I some time heat this up in my mini crock pot instead of baking. This make enough for a big party. Serve with pita chips.
Preheat oven to 350F and lightly spritz a baking dish with cooking spray (Pam).
Squeeze spinach dry and mix in all ingredients well.
Place mixture in prepared baking dish.
Bake 20 minutes or until bubbling and lightly browned.