My Healthy and Yummy Banana Muffins
Boomette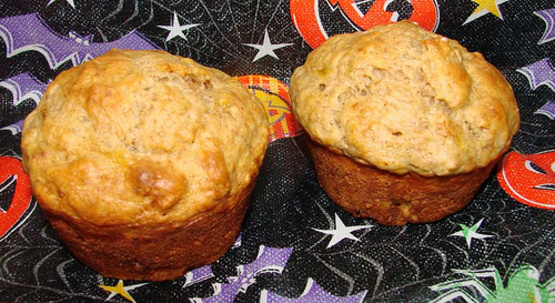 This is a tweaked up version of my mom's banana bread recipe. I turned them into muffins and changed a couple ingredients making them healthier and more nutritious. This recipe has 1/2 the calories and a lot less fat compared to the original version and it still tastes great.
Preheat oven to 375 degrees F. Grease and flour muffin pans.
In small bowl, mix flour, baking powder, baking soda, salt, and cinnamon. Set a side.
In another bowl, blend applesauce, brown sugar, Splenda until well blended. Add egg whites and vanilla. Mix well. Mix in flour mixture.
Stir in mashed bananas and milk.
Spread in prepared muffin pans.
Bake in preheated oven for 20-35 minutes, or do toothpick test to see if done.