I love my version. Make sure you have a plate, because it's juicy.
Directions
Melt half butter in frying pan. Place one slice of bread in pan and place 1 1/2 slices of cheese (more if you need it to cover bread) on top of the bread. Lay bacon on top. Cover with tomato slices. Place remaining 1 1/2 slices of cheese on top and cover with second slice of bread. When bread is nice and browned, put remaining butter in pan, and turn the sammich over. Remove when bread is brown and toasty.
The cheese will ooooooooze out, thanks to the tomato. It's scrumptious.
Most Helpful
Yummy! I spread the butter on the bread instead of melting it in the pan (out of habit). I made 2 sandwiches and used only half the amount of butter for both. I cooked them on med-low for about 4 minutes per side. They were perfectly toasted. The tomato was warmed and juicy, the cheese was melted to perfection, and the bacon was still crispy. Heavenly... Way to go Bliss! Thanks for sharing your recipe with us!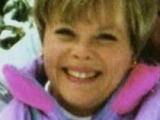 I used precooked bacon for speed (cut my prep time in half). I toasted the bread first and then used only about half the butter to save a few calories. I also used whole wheat bread to make me feel like I was being a little healthy. YUM!!!
mmmm, cheese, bacon, tomatoes? Is there anything else to good living?