My Grandmother's Fresh Peach Cobbler
Swirling F.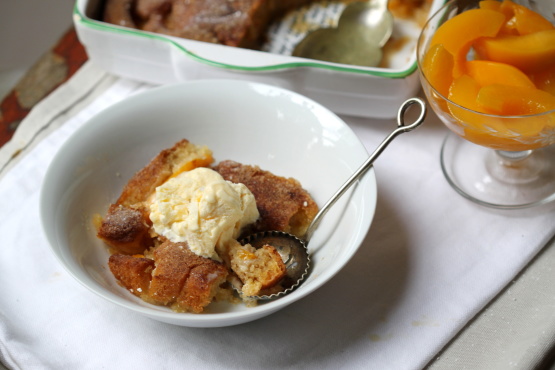 My grandmother used this recipe every summer when the peaches were ripe. She got the recipe from her church cookbook. You can use any almost any kind of fruit in the cobbler, it will still be good.

Holy sugar Batman! This was very sweet. If I made this again, I would cut the sugar in half. I used home-canned peaches in the cobbler, and it took me double the time to bake it. I think it would have been great if it weren't so sweet. We may or may not try this again. Thanks Giggle Box!
Preheat oven to 350°.
Pour melted butter into an 8x8 pan.
Whisk together the flour, 3/4 cup of sugar, baking powder and milk.
Pour over melted butter.
Cover with peach slices.
Cover with 3/4 cup sugar (I know this will seem like a lot, but use it all.).
Bake until batter rises to top and forms a nice brown crust, about 20 - 30 minutes.