lazyme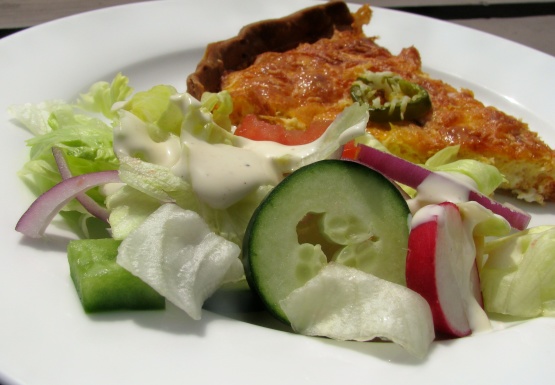 I came up with this combination as a teen and it has always been my favorite. You can use any salad dressing of your choice and top with boiled eggs, sunflower seeds, cheese, croutons, bacon bits or whatever you choose. My preference with this one...just serve it like it is. The juices from the tomatoes are all the dressing I require! It is very colorful, light and refreshing! I hope you enjoy it as much as I do.

I tried this last night. Cindy is right - the juice from the tomatoes does make a dressing. And it is delicious. This is very easy and simple to make with minimal preparation, so would be a good choice for children to start with (as long as the cutting of ingredients was supervised). After trying the recipe exactly as it reads, I did add some of my favourite ingredients - olives and just a dash of a dressing (made from lemon, vinegar, salt and sugar). This gave it a very unusual taste which I will be happy to eat again tonight.
Toss together in large bowl.
Serve immediately.