My Favorite Thai Red Shrimp Curry
This is my personal favorite curry. I adore red curry with shrimp. I have changed this dish to suit my taste buds. Another quick and easy to make dish, that never disappoints. I use collasal shrimps in this dish but you could use jumbo shrimps. It's a great meal served with rice but is just as nice served with cellaphane noodles.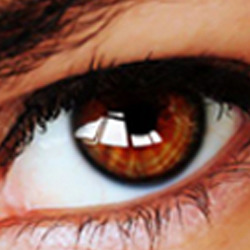 I could have eaten the whole pot! It was sooooo good ~ I added water chestnuts, and about 1/8 teaspoon red pepper flakes, and garnished with chives and cilantro. Made for Newest Tag (now Rookie Recipes!)
14.79

ml peanut oil

4

shallots, finely chopped

2

inch galangal, peeled and thinly sliced

2

garlic cloves, finely chopped

354.88

ml coconut milk, canned

59.14

ml coconut cream, canned

2

stalk lemongrass, snapped in half

44.37

ml fish sauce

29.58

ml chili sauce, hot

14.79

ml lime juice, fresh

14.79

ml brown sugar (optional)

236.59

ml bamboo shoot, canned, thinly sliced, drained, rinsed

24

shrimp, collasal, uncooked, shelled

28.39

ml garlic chives (garnish)

946.36

ml rice, jasmine, steamed
In a wok or large skillet, heat the oil and fry the shallots, galangal and garlic for 2 minutes.
Add the coconut milk and cream, lemongrass, fish sauce, chili sauce, lime juice, sugar and bamboo shoots. Bring to a boil, then reduce heat and simmer 3 minutes.
Next add the shrimp and simmer for 4 - 5 minutes.
Once the shrimp have turned pink remove the curry from the stove top and pour over the rice, garnish with the chives and serve immediately.