My Favorite Sour Cream Pound Cake
Jamie D.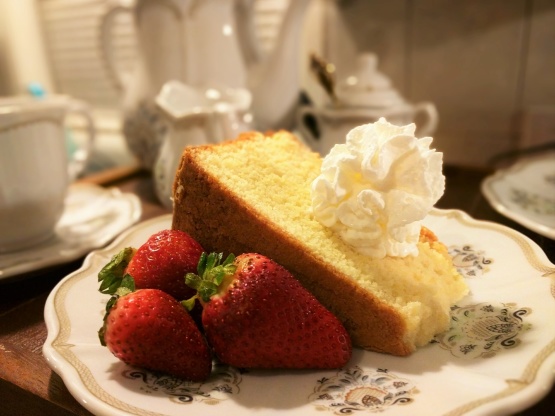 This, to me, is undoubtedly the best sour cream pound cake I have ever made. It comes out perfect every time. I keep a close eye on mine in the oven. I do not like an overly brown cake. This would be delish with any type of fruit and whipped cream. I like it simply cut and thrown on a paper plate! Yum!! I hope you enjoy.

This recipe was great! It came out perfectly moist and fluffy without being too airy or too dense. The flavor was spot on. My husband (who usually doesn't like cake) couldn't get enough. We served it with strawberries and whipped cream and tea. A new keeper for my recipe box :)
Cream butter and sugar together.
Add the egg yolks.
Sift the flours together and add with sour cream to mixture.
Beat egg whites till stiff and add to mixture.
Bake in a buttered and floured tube pan at 325F for approximately one hour and thirty minutes or until done.