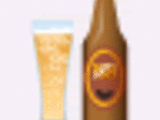 I just love this. You can alter it to your taste with the choice of nuts, but I think that sliced almonds are perfect. I serve this with dressing Kittencal's Balsamic Vinaigrette, after omitting 3/4 of the oil. All of my amounts are estimates, as I sprinkle the toppings on to my taste. I think this salad works for all seasons but it is especially pretty and festive during the holidays.
1⁄3 cup dried cranberries
1⁄4 cup sliced almonds
2 ounces crumbled chevre cheese (soft goat cheese)
3 ounces baby greens
Directions
Toss the greens with a drizzle of the dressing- just enough to gently coat it, not to wet or overpower the salad.
Sprinkle on the cranberries, almonds, and goat cheese.
Most Helpful
We loved the flavor combo of the almonds with the chevre and cranberries. I used a bag of mixed greens and served with my Fresh Lemon Vinaigrette dressing. Delicious! Thanks Melissa, for sharing.

Boy this is a delicious salad! I have a blush wine vinegarette dressing that I love and it is just perfect on this salad. The sweet/nutty/salty flavor of the toppings is a great combination. This salad will be a favorite of mine as well - thanks for sharing!