Prep 30 mins
Cook 40 mins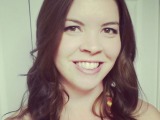 This is one of my Mom's recipes. I'm very picky about lasagna. I like this one the best because it has cottage cheese in it and isn't as dry as many others. Feel free to add more cheese and/or sauce. I usually just eye-ball it. Also, I love to use the sauce from Jo Mama's World Famous Spaghetti. If you make the full amount of the sauce from that recipe, this recipe will use about half. You will not need the ground beef/sausage if your sauce already has meat added.
Directions
Preheat oven to 350 degrees Fahrenheit.
Combine spaghetti sauce and browned ground beef.
In separate bowl combine cottage cheese, 2 Tablespoons Parmesan cheese, and beaten egg.
Spread about 1 cup sauce in bottom of a 13x9x2 inch baking dish.
Over this layer 1/3 of the cooked noodles, 1/2 of the cottage cheese mixture, and 1/3 of the mozzarella cheese.
Cover with 1 cup sauce and 1/4 cup parmesan cheese.
Repeat.
Top with remaining noodles, sauce, and mozzarella cheese.
Bake for 30 to 35 minutes or until bubbly.
Let stand 10 minutes before cutting.
Reviews
Most Helpful
Loved it! It was so easy and delicious! To the sauce/ground beef combo I added garlic powder and "italian seasoning" because the sauce I used was out of the jar from Aldi's and nothing fancy.
it s a good recipe
This is the best lasagna EVER!! I hate all the lasagnas I have ever tried, especially those at restaurants. You won't be disappointed.