My Favorite Italian Pizza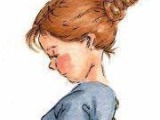 This is one of my favorite recipes. It's a pretty basic pizza that you can dress up with whichever toppings you want to use. Make it as complicated or as simple as you desire.
Directions
Drizzle a baking sheet with olive oil and then dust lightly with semolina or cornmeal.
Set aside.
For the dough, hand whisk the water and yeast together in the bowl of an electric mixer.
Let stand for 3 minutes for the yeast to dissolve.
Stir in the oil, salt, sugar, all purpose flour and 1 cup of the bread flour.
Mix to make a soft dough.
Knead on the lowest speed of the mixer with a dough hook for 8 minutes, adding more flour gradually until a soft elastic dough is formed.
Turn out onto a lightly floured surface.
Loosely cover in a plastic bag and let rise for 30 to 45 minutes until almost doubled.
For the topping, put the tomatoes in a large bowl, crushing with a fork to break them up.
Add the sauce, pepper, salt, sugar, oil, garlic and herbs, mixing well.
turn the dough out onto a lightly floured surface.
Let rest for a few minutes.
Press or roll the dough out to fit the prepared baking sheet.
Drizzle a bit of olive oil on top of the dough.
Spread on the tomato topping and top with the cheese and pepperoni. (I like to add black olives, hot peppers and sliced mushrooms).
Let dough rise until quite puffy, about 30-45 minutes.
Preheat oven to 425*F.
Bake the pizza for 15 minutes.
Lower the heat to 375*F and bake for a further 15 to 20 minutes until cheese is melted and lightly browned.
Most Helpful
This is a difficult review to write because although the outcome was really good, I had some trouble with the dough.I ended up having to add almost two cups more of flour than the amount stated in the recipe....it could have been the weather here today. I ended up with 1.4kg of dough...which is far too much for one pizza (lol I usually use 250g of dough for each pizza on Friday nights - and I use big family size pizza trays). I halved the dough and made two pizzas, one baking tray didn't sound like it would hold that much dough.After putting the toppings on I left them for 20 minutes - I didn't feel that they needed to rise any longer. They were beautifully cooked following your cooking times. My kids were thrilled with the pizza but I personally prefer a thinner crust...lol..now I have to make two different pizza base recipes on Fridays... :) We all loved the pizza sauce, totally delicious- I added a tablespoon of fresh oregano and flat leaf parsley to each pizza. Thanks MarieAlice :)