Pamela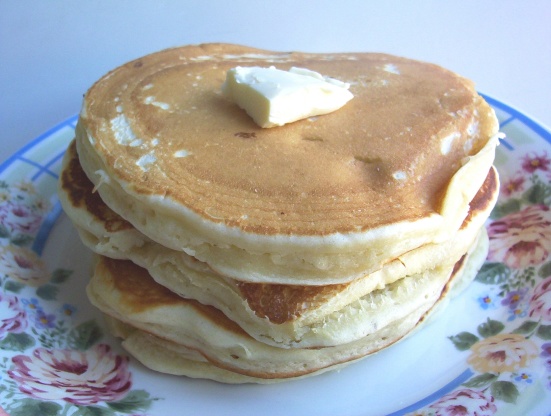 This has been the pancake recipe for my family since I was able to eat them. I don't know where my mother got this recipe but it's the best I've ever had. They rise up nice and high. I sometimes add vanilla and spices like cinnamon and nutmeg. Very tasty!!

Great pancakes! I added about a tsp of vanilla to them. They were delicious with nothing but butter on them. Thanks for this recipe!
Mix all ingredients together.
Fry like regular.