Miss V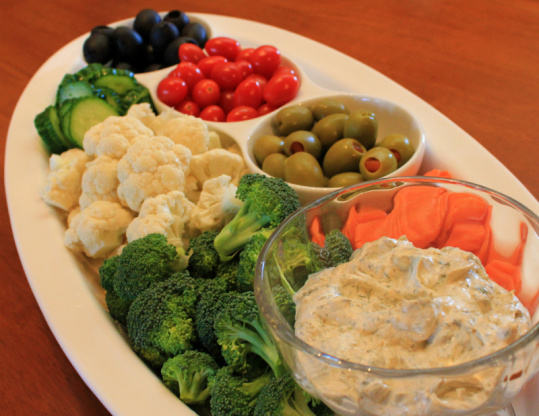 This is a great tasting Dill Dip that I have used for years. I usually double this recipe and keep it on hand. Cook Time is Chill Time

Fantastic dip recipe and you can throw it together with your eyes closed the night before you need it. And if anyone asks for the recipe, it's easy to remember the 3 T's (the quantities) of the main flavouring agents. I really feel that using Hellman's is essential, as is using a non-generic sour cream for a richer tasting and thicker textured dip. I always use fresh parsley, and did take the liberty of adding just a 1/4 tsp garlic powder because I am fond of garlic and the subtle extra flavour was an enhancement everyone enjoyed at my place. Thank you for the wonderful recipe that I have enjoyed as a go to for years. I really should have reviewed this a LONG time ago.
Mix ingredients together, until well blended.
Chill several hours or overnight.
Serve with chips or raw vegetables.
NOTE: I am a mixer and taster cook – I mix and taste – sometimes I add more seasonings to fit my taste.
The longer it sits- the better it gets!