My Definition of ' Easy' Apple Cobbler
This recipe spawned from a can of apple pie filling, a long week, no milk and a craving. I looked high and low on the site for a recipe that truly looked easy as I was dog tired and nothing that I found had the ingredients I wanted or liked, and I wanted a completely covered pie like top without all the work of making a pie crust. This is the result, enjoy! I would think you can substitute other pie fillings, but the extra stuff in the filling mix may need to be adjusted/omitted. This recipe works best if put in an 8" round glass dish produces a thin cobbler and enough topping to coat it completely without a lot of fuss trying to make it stretch. For anything larger I would at least double or if you like more filling, just double those ingredients. Goes great with a scoop of vanilla bean ice cream on top!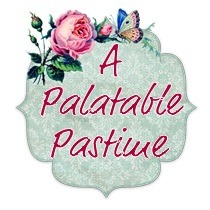 Yummy! I adapted this recipe slightly to go with my diabetic diet by using sugar-free apple pie filling, Splenda and Splenda brown sugar blend in place of the other ingredients. This was really easy to make which makes it great for something to throw together during the work week for a special treat. Also, it is fabulous served warm with a scoop of "no sugar added" vanilla ice cream. I imagine this will be great with the cherry pie filling I have seen as well, just cutting back on the cinnamon for that variation. Thanks for sharing! ~Sue
Preheat oven to 350°F.
Mix filling ingredients in a round 8" glass oven proof dish. Spread as evenly as you can.
Cream softened butter and brown sugar until smooth, add cinnamon.
Blend in flour in batches until soft dough forms.
I grabbed small balls, and pressed them between my palms to form an oval like patty.
Slowly cover the entire top of the cobbler starting at the edges and moving around. Definitely not a science here that's just what worked for me.
After the whole top is covered, fill in thinner spots left from overlapping pieces and gently press into a uniform topping.
Use a butter knife to put small but sorta wide (so they don't close when it bakes) holes to help vent steam.
Bake for 1 hour at 350°F, checking halfway through that your vents didn't close up.
Almost all of the topping should have a light golden brown appearance, and the edges should not give when pressed lightly.
For ease in serving, cool slightly and cut slices before spooning into bowls.
Top with your favorite ice cream and enjoy!