A healthy recipe I came up with on a whim. I'm a tad underweight(and because I'm on the school meal-plan where I can have only 2 meals a day) and bagels have more calories than pancakes, so I decided to create this as a healthy way to get more calories without consuming fat. As weird as it sounds, it's VERY TASTY! Try it! Due to the fact that toasters toast at different rates (as well as people mashing food at different rates ;), I didn't submit prep or cook times, but it shouldn't take long at all! :)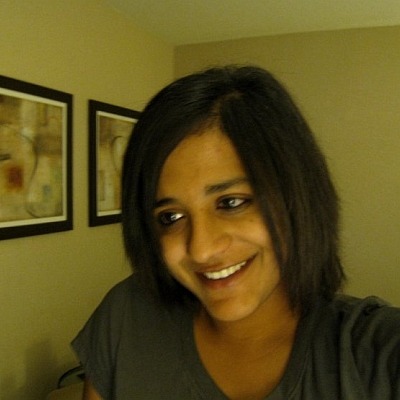 Top Review by Anu_N
I'm rating this with 4 stars because I REALLY liked this idea, but I may have to alter this a bit to suit my tastes. I tried this with corn flakes and used whole-wheat bread instead of a bagel, and didn't have the patience to toast it either. I also added 1 tablespoon of roasted peanuts for extra flavour. While this was a bit too "raisin-ey" for me, I'll definitely use this banana-glue idea as a guide in the future. Thanks :-)
3

tablespoons raisins (or other dried fruit)

1

medium banana (of any ripeness)
1⁄4 cup cereal (your choice)

1

bagel (any size; any flavor)

1

cup skim milk
Mash the banana and mix with raisins and cereal.
Cut the bagel into quarters and toast to desired (would you call it...?)"toast-y-ness" Spread the banana mixture evenly over bagel pieces.
Dunk in glass of milk and enjoy.
NOTES: I usually use a blueberry bagel to give added flavor and use Fiber One or All-Bran as the cereal (I LOVE Bran cereals, believe it or not).
You can use this recipe as a template for any variation.
Feel free to increase, decrease, substitute, or eliminate ingredients.
However, the banana acts as a"glue" to hold the mixture to the bagel.
NOTE 2: Just as a friendly warning, the breakfast can get a little messy when consuming because sometimes the spread falls off the bagel (usually into the milk with a slight"plop") and your fingers get sticky.
Yet I feel it's worth it because this is so tasty.
I have it every morning.