My Chocolate Banana Oatmeal
kate09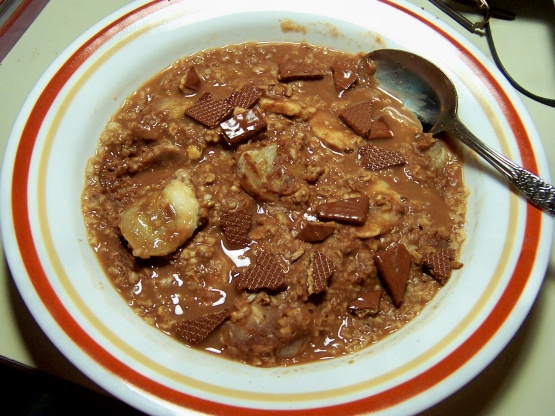 Yay! It's dessert for breakfast. This is definitely one way to get your kids to eat oatmeal...or enjoy it yourself.
Add oatmeal, cocoa, and sweetener to a microwave safe bowl.
Add amount of water as directed on package for microwave cooking.
Cook in microwave. Half way through take out and gently stir in banana slices.
Finish cooking time, sprinkle with chocolate covered wafers and let stand for about a minute so the chocolate can get gooey.
Enjoy!