3 Reviews
This soup was outstanding, but I have to admit I used quite a bit more garlic.... no problem tho' and I did add abit of thinly sliced carrot (done in the salad shooter) and some chopped leaves of escarole as one reviewer suggested. That was a nice addition to the soup and not too overwhelming. I served it at a dinner party and everyone wanted the recipe. My husband really thought it was a winner.
I love the idea of this and it was the first recipe I chose. But I found the shrimpballs to be on the rubbery side and the broth too have too strong a flavor.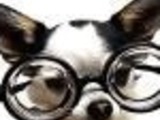 I liked the shrimp balls and it made the soup interesting; but I was not to sure about the feta cheese in it. The peppery taste of the chick peas was a nice surprise to my taste buds. The orzo and light broth was good as well. I know you were limited to only using the listed ingredients for this contest. However, I would now add some escarole and carrots to this basic recipe. Of the three RSC #7 recipes I choose to review, this was one of them (from about 100 submission). So you did a good job being limited to the listed ingredients.
My Big Scrumptious Greek Wedding Soup