My Big Scrumptious Greek Wedding Soup
Prep 20 mins
Cook 12 mins

This recipe is a knock-off of the traditional Italian wedding soup. Interestingly enough, the original dish of fame is not served at weddings at all; the name refers to the "marriage" of greens and meat in a clear broth. Here, substituting shrimp balls for the traditional ground beef meatballs makes it a healthy alternative. Using canned broth makes this a very quick and filling dinner entree -- even speedier if the shrimp balls are prepared in advance. The leftovers are delicious!
Directions
Shell and devein the shrimp. With a towel, pat thoroughly dry. Chop in a food processor or blender. Blend in the egg whites, cheeses, garlic and cornstarch until it becomes a paste-like consistency. Roll into 1-inch balls. (Step #1 can be done in advance of meal time.).
In a large saucepan, heat chicken broth on high. As soon as it starts boiling, carefully drop in shrimp balls one by one. Stir in orzo, lemon juice and chick peas. The liquid will stop boiling but as soon as it starts again, reduce heat to medium. Add basil. Cook for 10 minutes or until orzo is tender.
Ladle soup into individual bowls and grate fresh parmesan cheese on top. Serve with warm pita bread cut in triangles.
Reviews
Most Helpful
This soup was outstanding, but I have to admit I used quite a bit more garlic.... no problem tho' and I did add abit of thinly sliced carrot (done in the salad shooter) and some chopped leaves of escarole as one reviewer suggested. That was a nice addition to the soup and not too overwhelming. I served it at a dinner party and everyone wanted the recipe. My husband really thought it was a winner.
I love the idea of this and it was the first recipe I chose. But I found the shrimpballs to be on the rubbery side and the broth too have too strong a flavor.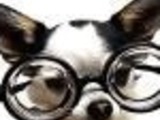 I liked the shrimp balls and it made the soup interesting; but I was not to sure about the feta cheese in it. The peppery taste of the chick peas was a nice surprise to my taste buds. The orzo and light broth was good as well. I know you were limited to only using the listed ingredients for this contest. However, I would now add some escarole and carrots to this basic recipe. Of the three RSC #7 recipes I choose to review, this was one of them (from about 100 submission). So you did a good job being limited to the listed ingredients.