Alskann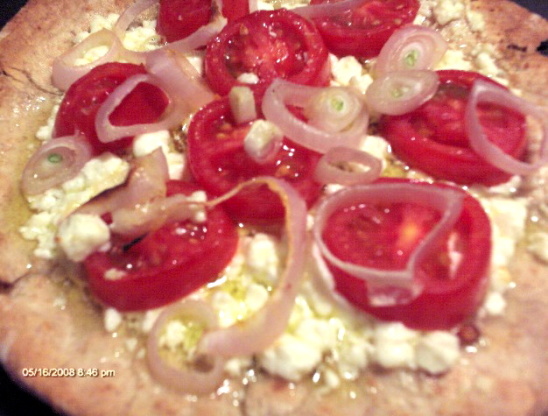 Excellent!!!! We loved how the pita crusts crisped up. The pita crust is lower in WW points than regular pizza crust. The flavor combination was delicious. We also made other toppings, including pepperoni-pineapple, Canadian bacon-pineapple with mozzarella cheese. Also a Greek pizza with feta/sun-dried tomatoes/artichoke/kalamata olive. So easy to make and the ingredients are always on hand. We even had some mini-pitas that were perfect for my toddler grandsons!
Preheat oven to 400.
rub pita with half oil.
spread cheese on pita.
lay on tomato slices.
top with onion and drizzle with remaining oil.
bake at 400 for 10-15 minutes.
broil on high for 3-5 minutes till bubbly.